About ICICM
Welcome to the official website of The 7th International Conference on Information Communication and Management (ICICM 2017). ICICM is an annual conference which aims to present the latest research and results of scientists (professors, doctoral students, and post-doc scientists) related to Information Communication and Management topics. This conference provides opportunities for delegates from different areas to exchange new ideas, applications and experiences face to face, to establish business or research relations, and to find global partners for future collaboration. We hope that the conference results in significant contributions to the knowledge base in these scientific fields. The conference has been held in Singapore, Hong Kong, Paris, Geneva, Paris, and Hatfield in the past 6 years.
ICICM features invited keynote speakers as well as peer-reviewed paper presentations.The conference is completely open (one needs to register first), you will not have to be an author or a discussant to attend.
Proceedings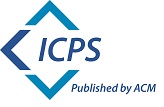 Submitted papers will be peer-reviewed by the TPC. The accepted and registered ones will be published in the International Conference Proceedings Series by ACM (ISBN: 978-1-4503-5279-6), which will be included in ACM Digital Library, indexed by Ei Compendex, and sent to Scopus and Thomson Reuters Conference Proceedings Citation Index (ISI Web of Science) for evaluation and potential indexing as well.
Important Dates
Submission Deadline
July 05, 2017
---
Acceptance Notification Date
July 20, 2017
---
Registration Deadline
July 30, 2017
---
Conference Dates
August 28-30, 2017
---