Speakers

Prof. Ezendu Ariwa,
University of Bedfordshire, UK

Professor Ezendu Ariwa holds the position of Professor in Computer Science at University of Bedfordshire, United Kingdom, Department of Computer Science & Technology, with speciality in Practice in Computing. He is also a Visiting Professor at Gulf University, Bahrain, Visiting Professor in Engineering Sustainability and ICT, Anadolu University, Turkey, Visiting Professor, University of Lagos, Nigeria, Visiting Professor and Co-Director of the Centre of Excellence in Cloud Computing, IAMTECH University, Sierra Leone and Visiting Professor, Kano State Polytechnics, Nigeria as well as Visiting Affiliate of the Green IT Observatory, RIMT University, Australia and Visiting Affiliate of ICT University, USA. He also holds the position of Director - Technical and Non-Executive Director and Research Professor for Enterprise Projects at Sun Bio IT Solutions Pvt. Ltd, India. He is also the Chair for the IEEE Consumer Electronics Chapter, United Kingdom & Ireland (UK&I), Chair for the IEEE Broadcast Technology Chapter, UK&I and Chair for the IEEE Technology Management Council Chapter, UK&I. He is a Senior Member of Institute of Electrical & Electronic Engineers (SMIEE); Chartered FELLOW of the British Computer Society (CITP, FBCS), Fellow of the Institute of Information Technology Training (FIITT), Fellow of Institute of Leadership and Management (FInstLM), Fellow of the Higher Education Academy (FHEA) and Fellow of the Royal Society of Arts (FRSA). He is also a member of the Elite Group of The British Computer Society (BCS), member of British Institute of Facilities Management and Fellow of Global Strategic Management, Inc., Michigan, USA and Member of the UK Council for Health Informatics. He has experience of doctoral research supervision as well as doctoral external examiner for various Universities both in the UK and internationally. He has a good research profile and the Founding Editor-in-Chief of the International Journal of Green Computing (IJGC), Editor-in-Chief of the International Journal of Computing and Digital Systems (IJCDS), Journal of E-Technology, and the Associate Editor of the International Journal of E-Politics and the Associate Editor of International Journal of Distributed Systems and Technologies (IJDST). He is a member of Policy Co-ordination Committee of the International Research Foundation for Development (A Corporation of NGO in special Consultative status with the Economic and Social Council of the United Nations). Professor Ezendu Ariwa is author of a number of books and more than 100 papers published in international journals and conference proceedings. He has also delivered keynote speeches at various international conferences. He recently published THREE books: Green Technology Applications for Enterprise and Academic Innovation (ISBN13: 9781466651661, IGI publisher, USA); Africa Business, Sustainability and Technology Innovation Practices, (ISBN 978-605-86159-9-1), MacroWorld Publishers); Green Technology in E-Learning and Human Capital: Global Perspectives. MacroWorld Publisher, 2016 (ISBN : 978-605-86159-8-4).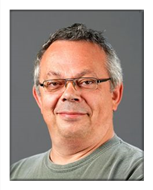 Prof. Alexander Balinsky
Cardiff University, UK

Prof Alexander Balinsky received his PhD degree in Mathematical Physics from the Landau Institute of Theoretical Physics in 1990 and was Research Fellow in the Department of Mathematics at the Technion-Israel Institute of Technology from 1993 till 1997. He joined Cardiff University in 1997. He is a Professor in the Cardiff School of Mathematics and WIMCS (Wales Institute of Mathematical and Computational Sciences), Chair in Mathematical Physics. His current research interests lie in the areas of spectral theory, stability of matter, image processing and machine learning. He has participated in EU TMR network on Partial Differential Equations and Quantum Mechanics (1996-2001). He was PI on three years grant from United State-Israel Binational Science Foundation (1996-1999), on three years EPSRC Research Grant 2003-2006. He was founding member of Cardiff Communication Research Centre. He had several joint with Hewlett-Packard research projects. He also did consultancy work for Reuters, London on mathematical models for Internet Security.
His Impact Case Study "Meeting the Challenges of Data Security: Detecting Unusual Behaviour and Mining Unstructured Data" was featured in the leading article 'The impact of impact' in Times Higher. Out of almost 7,000 case studies that were submitted to REF2014 across all units of assessment from all universities, this case study was one of only 8 highlighted in the article! He was invited by Springer to prepare an article about this Impact Case Study to be publish in a special book "REF 2014 Impact Cases: UK Success Stories in Industrial Mathematics". The book was published in February 2015.
Currently he is PI on joint with Hewlett-Packard and Dyfed Powys Police on "Crime Analysis and Predictive Policing".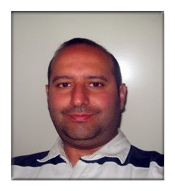 Prof. Jalel Ben-Othman
University of Paris 13, France

Prof. Ben-Othman received his B.Sc. and M.Sc. degrees both in Computer Science from the University of Pierre et Marie Curie, (Paris 6) France in 1992, and 1994 respectively. He received his PhD degree from the University of Versailles, France, in 1998. He is currently full professor at the University of Paris 13 since 2011 and member of L2S lab at CentraleSupélec. Dr. Ben-Othman's research interests are in the area of wireless ad hoc and sensor networks, VANETs, IoT, performance evaluation and security in wireless networks in general. He was the recipient of the IEEE comsoc Communication Software technical committee Recognition Award in 2016, the IEEE computer society Meritorious Service Award in 2016, and he is a Golden Core Member of IEEE Computer Society. He is currently in steering committee of IEEE Transaction on Mobile computing (IEEE TMC), an editorial board member of several journals (IEEE Networks, IEEE COMML, JCN, IJCS, SPY, Sensors…). He has also served as TPC Co-Chair for IEEE Globecom and ICC conferences and other conferences as (IWCMC, VTC'14, ComComAp, ICNC, WCSP, Q2SWinet, P2MNET, WLN,....). He was the chair of the IEEE Ad Hoc and sensor networks technical committee January 2016-2018, he was previously the vice chair and secretary for this committee. He has been appointed as IEEE comsoc distinguished lecturer since 2015 where he did several tours all around the world. He is member of IEEE technical services board since 2016.

Prof. Jun Zheng
Southeast University, China
Jun Zheng received a Ph. D. degree in electrical and electronic engineering from The University of Hong Kong, Hong Kong, in 2000. He is currently a Full Professor with the School of Information Science and Engineering at Southeast University (SEU), China. Before joining SEU in 2008, he was with the School of Information Technology and Engineering, University of Ottawa, Canada.
He has been conducting research in the field of communication and networking theory and technology. His main research interests are focused on network architecture and protocol design, and performance analyses for different types of communication networks, covering telecommunications networks, mobile cellular networks, vehicular networks, wireless sensor networks, etc. His research work has been well funded by the National Natural Science Foundation of China, the National Key R&D Program of China, the National High Technology Research and Development Program (''863'' Program) of China, and the National Science and Technology Major Project of China. He is the first author of two books published by Wiley-IEEE Press and a co-author of several other books. He has authored/co-authored over 200 technical papers in refereed journals and peer-reviewed conference proceedings. He was a co-recipient of the Best Paper Awards at IEEE ICC 2014 and WCSP 2018.
He was Technical Editor of IEEE Communications Magazine, Editor of IEEE Communications Surveys & Tutorials, and Associate Editor for several international journals, including IEEE/OSA Journal of Optical Communications and Networking, Elsevier Ad Hoc Networks Journal, Springer Wireless Networks, and Wiley Wireless Communications and Mobile Computing. He currently serves as an editorial board member of several international journals, including IEEE Transactions on Vehicular Technology. He has co-edited fourteen special issues for different refereed journals and magazines, including IEEE Communications Magazine, IEEE Network, and IEEE Journal on Selected Areas in Communications, all as Lead Guest Editor. He has served as the founding General Chair of AdHocNets 2009; General Chair of AccessNets 2007, AdHocNets 2018/2019, FCN 2023, and ICNC 2024; and TPC or Symposium Co-Chair for a number of international conferences and symposia, including IEEE ICC 2009/2011/2015/2021 and GLOBECOM 2008/2010/2012/2018/2019. He has also served as a technical program committee member for a number of international conferences and symposiums.
He is a senior member of the IEEE, IEEE Communications Society, and IEEE Vehicular Technology Society. He was the founding Chair and is Chair of IEEE Vehicular Technology Society Nanjing Chapter. He was Chair of IEEE Communications Switching and Routing Technical Committee. He is a recipient of 2021 IEEE ComSoc Communications Software Technical Committee "Technical Achievement Award" and 2023 IEEE ComSoc Communications Routing and Switching Technical Committee "Distinguished Technical Achievement Award".

Prof. Yusliza Mohd-Yusoff
Universiti Malaysia Terengganu, Malaysia
Yusliza Mohd Yusoff received her PhD in administrative science from Universiti Teknologi MARA. She is currently a Professor in Human Resource Management at the Faculty of Business, Economics and Social Development, Universiti Malaysia Terengganu. Professor Yusliza has presented papers at various international and national conferences and published more than 100 articles in peer-reviewed international journals, with an H-index of (Scopus) = 19 and H-Index (Web of Science) = 13. Her research interests are organizational and behavioural studies, green human resource management, green human capital, employee green behaviour, and sustainability

Assoc. Prof. Dion GOH Hoe Lian
Nanyang Technological University, Singapore
Dion GOH Hoe Lian graduated with a Bachelor of Arts in Economics and Statistics from The National University of Singapore. Realizing that computers interested me more,he left for the United States where he received a Master of Science degree in Computer Science from the Florida State University.Dion GOH Hoe Lian then obtained my Doctor of Philosophy degree in Computer Science from Texas A&M University. There, his research focused on building software architectures to support knowledge sharing in digital libraries. My current research interests are in social media perceptions and practices, gamification techniques for shaping user perceptions and motivating behavior, and mobile information sharing and seeking.His latest projects deal with human computation games (HCGs), that is, the use of game design and game mechanics to harness collective human intelligence for task performance, as well as gamification and serious games for physical health, mental health and education.

Assoc. Prof. Svetlana De Vos
Australian Institute of Business, Australia
Dr Svetlana De Vos is Associate Professor in Marketing and Entrepreneurship at Australian Institute of Business (AIB), the largest online MBA provider in Australia. Dr De Vos is a recognised academic with higher education expertise spanning across Australia, Europe, and Central Asia. Svetlana has earned her Doctorate degree in Business (PhD) from the University of Adelaide, Australia. She is research active in the domains of business and e-commerce, on-line teaching and learning, ethics and integrity, and has been a technical committee member for International Conference on e-Education, e-Business and e-Technology/ICEBT (University of Plymouth, UK and Southern University of Science and Technology, China) and International Conference on e-Society, e-Learning and e-Technologies/ICSLT (University of Portsmouth, UK). She is also a member of Higher Education Research and Development Society of Australasia (HERDSA). Her research publications appear in top academic journals such as European Journal of Marketing, Journal of Services Marketing, and Psychology & Marketing etc. with the most recent contribution to Ethics and the Scholarship of Teaching and Learning book (Springer). Capitalising on her industry expertise in health care, Dr De Vos research was featured in the "International research impact: Turning research into action" platform by GREO (Canada), a knowledge translation and exchange organization that aims to eliminate harm from gambling.

Assoc. Prof. Xingyu Lu
Nanjing University of Science and Technology, China
Xingyu Lu is an associate professor at the Nanjing University of Science and Technology. His research program focuses on radar signal processing, synthetic aperture radar and radar image processing.